Welcome to Biergarten Lviv
German beer garden culture in a post-industrial space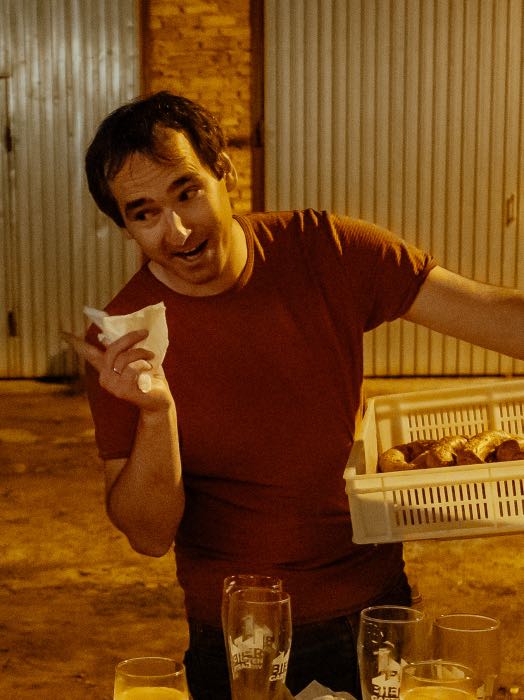 Follow Peter on Biergarten
Peter came to Lviv in 2016 and founded the tour company Lviv Buddy, which runs walking tours and day trips in Lviv and Western Ukraine. 
He has lived in 4 countries and travelled in all of Europe and many more places. He chose Ukraine as his home and made it his homebase. He enjoys the coziness of Lviv and is an enthusiast for industrial architecture, post-Soviet development and for good beers.
Only German alternative beer garden in Lviv
The beer garden culture is very diverse in Germany. You can find many different places in all German cities from Munich to Hamburg and Berlin to Cologne. Biergarten Lviv combines a few of their features and mixes it with the unique setting of Lviv.
While the center of Lviv gets more and more crowded with tourists, it becomes necessary to create free spaces that are not overcrowded and welcome locals and visitors alike. Biergarten Lviv is a cozy place that is set in the remains of a factory for Radio Electric Medical Equipment. We transformed part of the territory for you to enjoy drinks and food in a unique environment.
"I am from Bavaria and have been in Lviv for seven years. I have been missing the cozyness of a Bavarian beer garden in Lviv. It's a great place to meet friends and taste German beers while listening to local music. A perfect mix!"
"Proin vestibulum ultrices semper arcu facilisis vitae!"
"Fermentum fermentum, quam mollis molestie blandit consectetur tincidunt platea ornare adipiscing aliquam eget mi dictum..."
"Vitae sapien ut laoreet nibh mauris ultrices tristique aliquet eros id accumsan tellus neque sed pellentesque"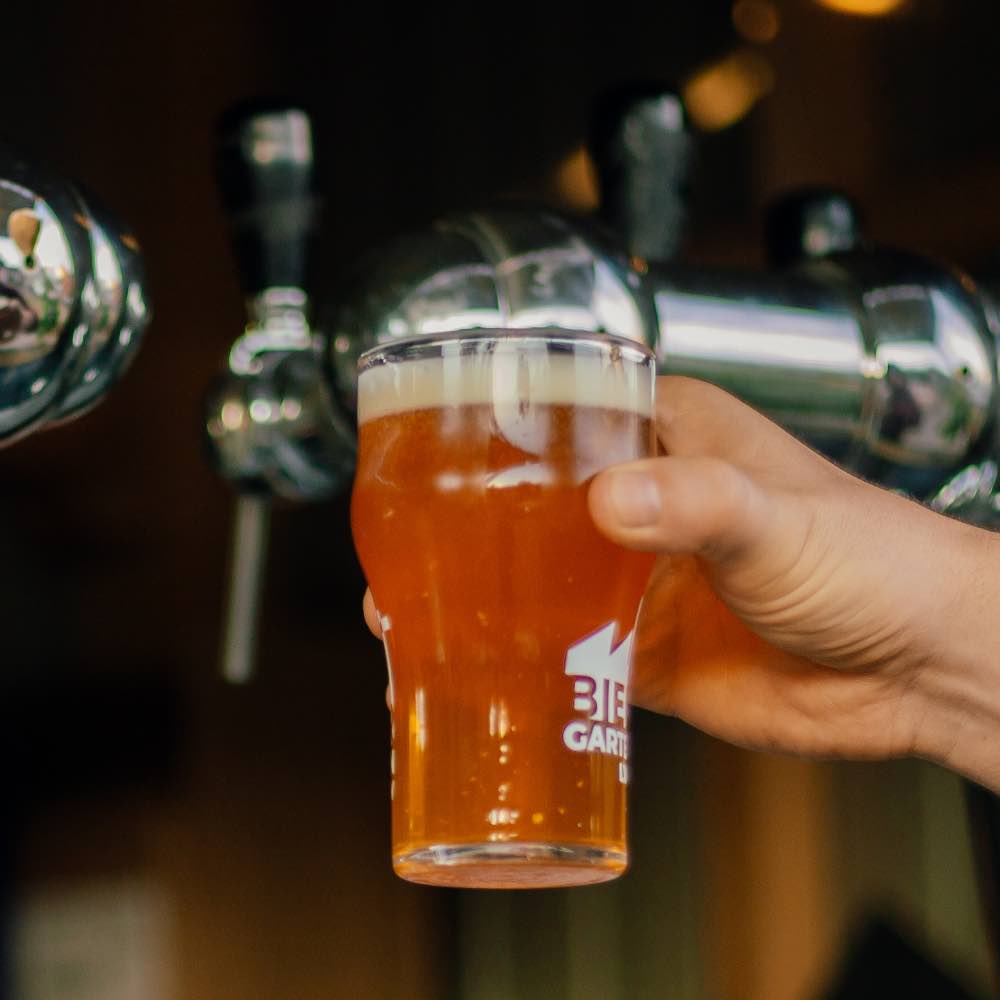 German beers are still rare on the menus of Ukrainian restaurants. We want to give you the possibility to taste some of the best German beers, without needing to get on an airplane and for a price less than in most German beer gardens. Taste Bavarian wheat beers, real German Pilsner and some small craft brews from all over the country.
In addition we value the emerging beer craft beer culture by serving tasty Ukrainian craft beers. Our partner Shiffr provides us with locally brewed tasty beer that represents well the Ukrainian craft beer culture.
Germany is sausage land and therefore we want to introduce you to tasty German-style sausages mixed with amazing garnishes. Taste Bratwurst, Bockwurst and other treats right here. And did you try Currywurst on your last trip to Berlin? Well, you can do it now in Lviv as well at Biergarten Lviv.
On top we offer many of these options for vegans and vegetarians as well! We also have a lot of beer snacks like dried meats, nachos and peanuts for you to satisfy your need for snacks!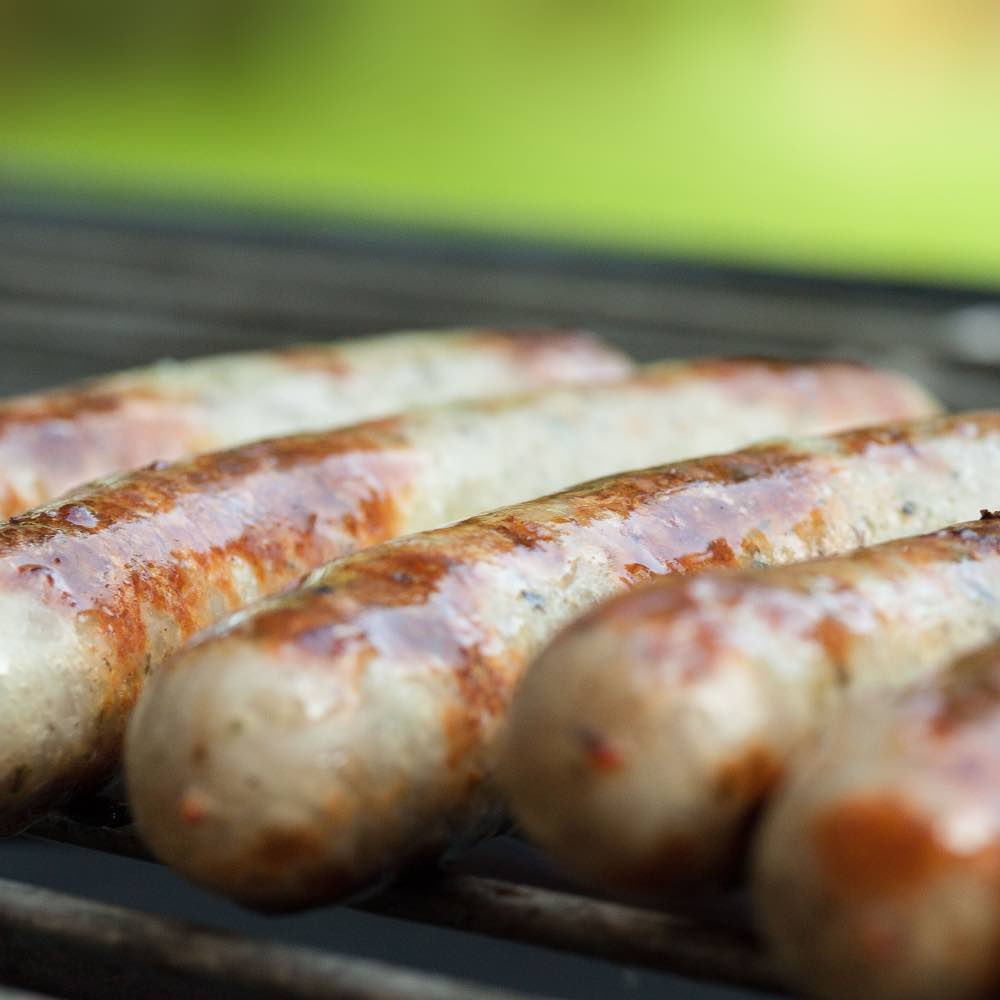 With our main stage, we offer a unique place for bands to perform and for music fans to enjoy these shows. Check our schedule for all upcoming events.